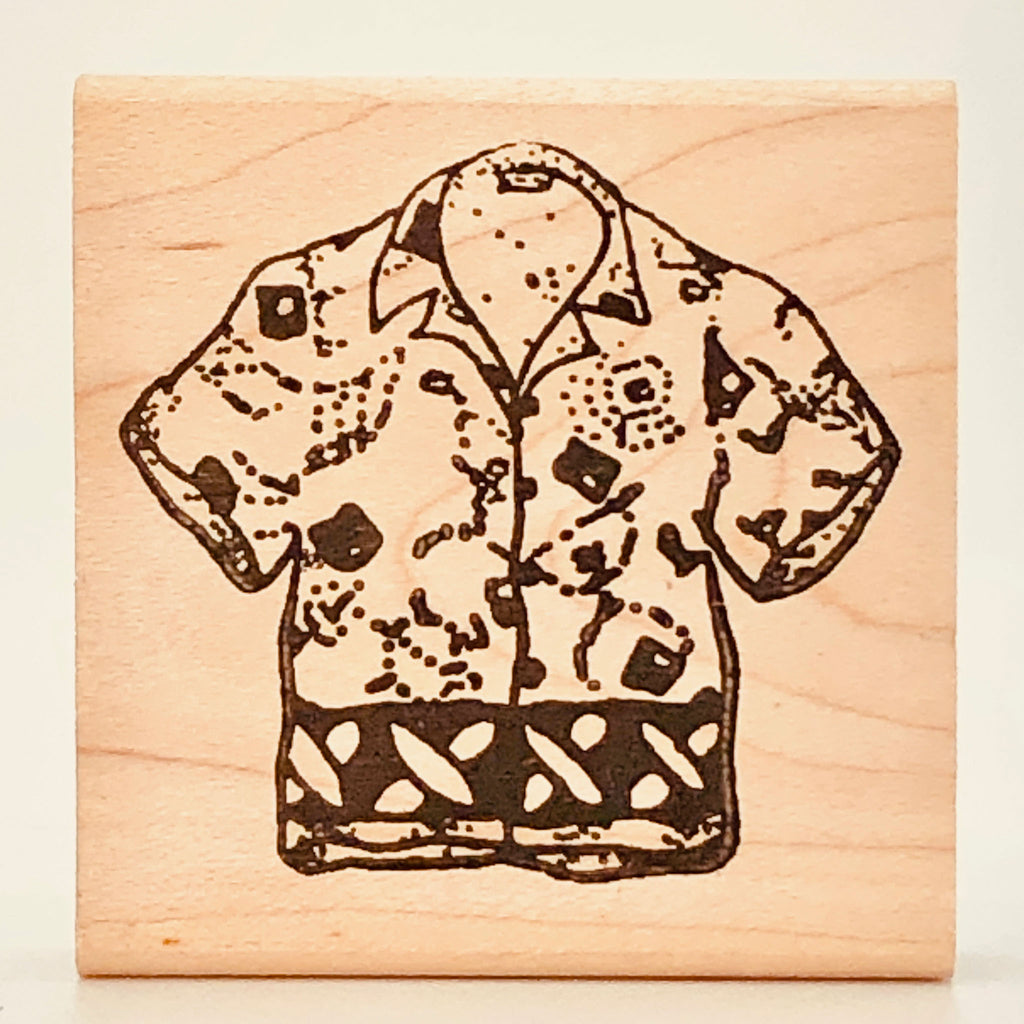 The Aloha shirt (also called the Hawaiian shirt) first appeared in Hawaii in the 1920s or 1930s and has since become a cultural icon of the Hawaiian Islands. These casual, relaxed-fit shirts made with colorful and fun prints are valued by island locals and visitors alike. The shirt in this image has a petroglyph print.

This natural rubber stamp is mounted onto a sustainable maple wood handle.

Approximate image size: 1.625" x 1.875"