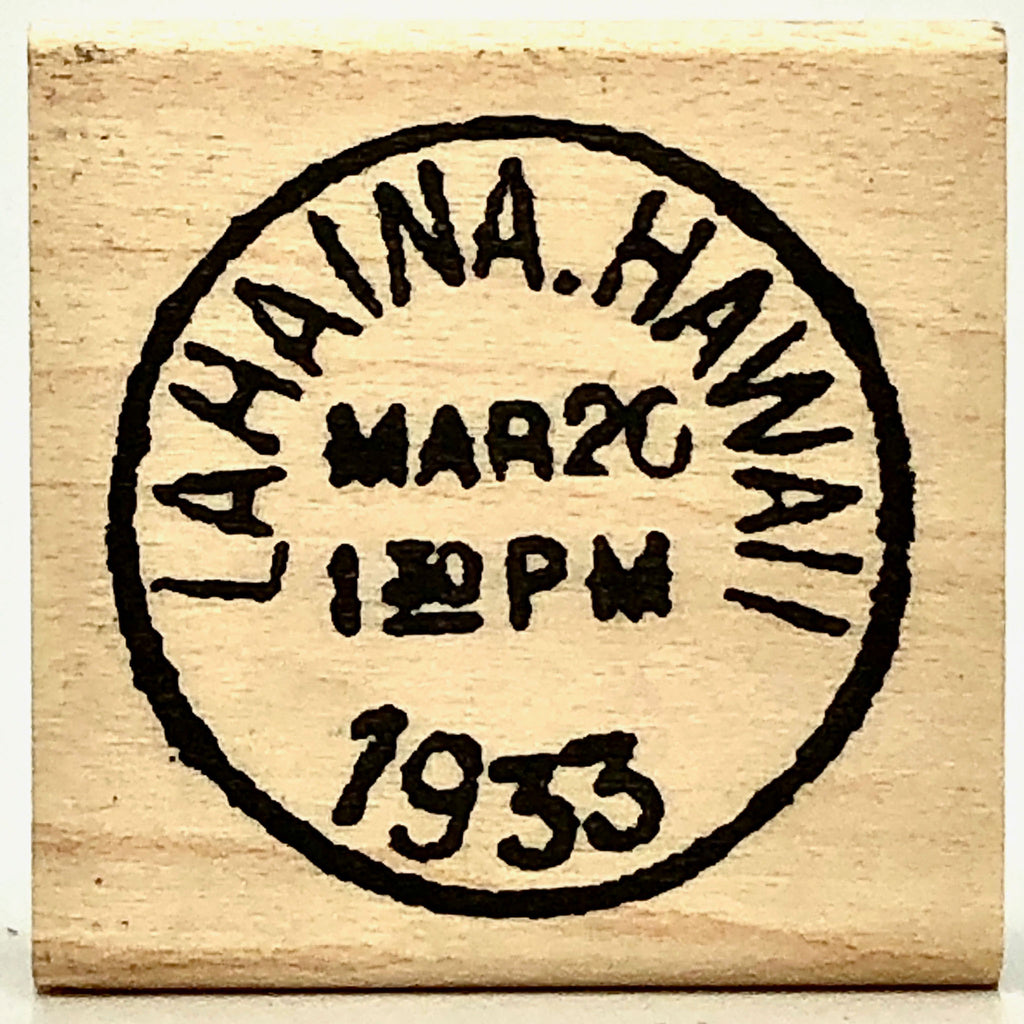 Maui Strong. 💯% of the profits from your purchase this rubber stamp and any of our Maui decals including Lāhainā, Kihei, Kula and Haleakala decals, will be donated directly to the Hawaii Community Foundation's Maui Strong Fund (501c3) for folks and animals who have been affected by the recent fires on Maui. Mahalo nui for your ongoing support. 🌺🌴💔🌴🌺
All of Maui is devastated and traumatized by the horrific fire damage which includes other areas on the slopes of Haleakala in Kihei, Kula, and Olinda.
We started Rubber Stamp Plantation in Lāhainā, just making gecko stamps for the 5 Gecko Stores. The Gecko Store on Front Street was next to the Lāhainā Library, at the bottom of Dickinson Street. Everyone instantly smiled as they walked in, realizing the floor was covered with sand! Do you remember? 
Don't you love this postage cancellation from the old Lāhainā Post Office dated 1933. I love using this in collages, mixed media, journaling and other vintage projects. It's the most perfect accent stamp. Say Aloha on your next project with this stamp.
This natural rubber stamp is mounted on a sustainable maple wood handle.
Approximate image size: 1" x 1"