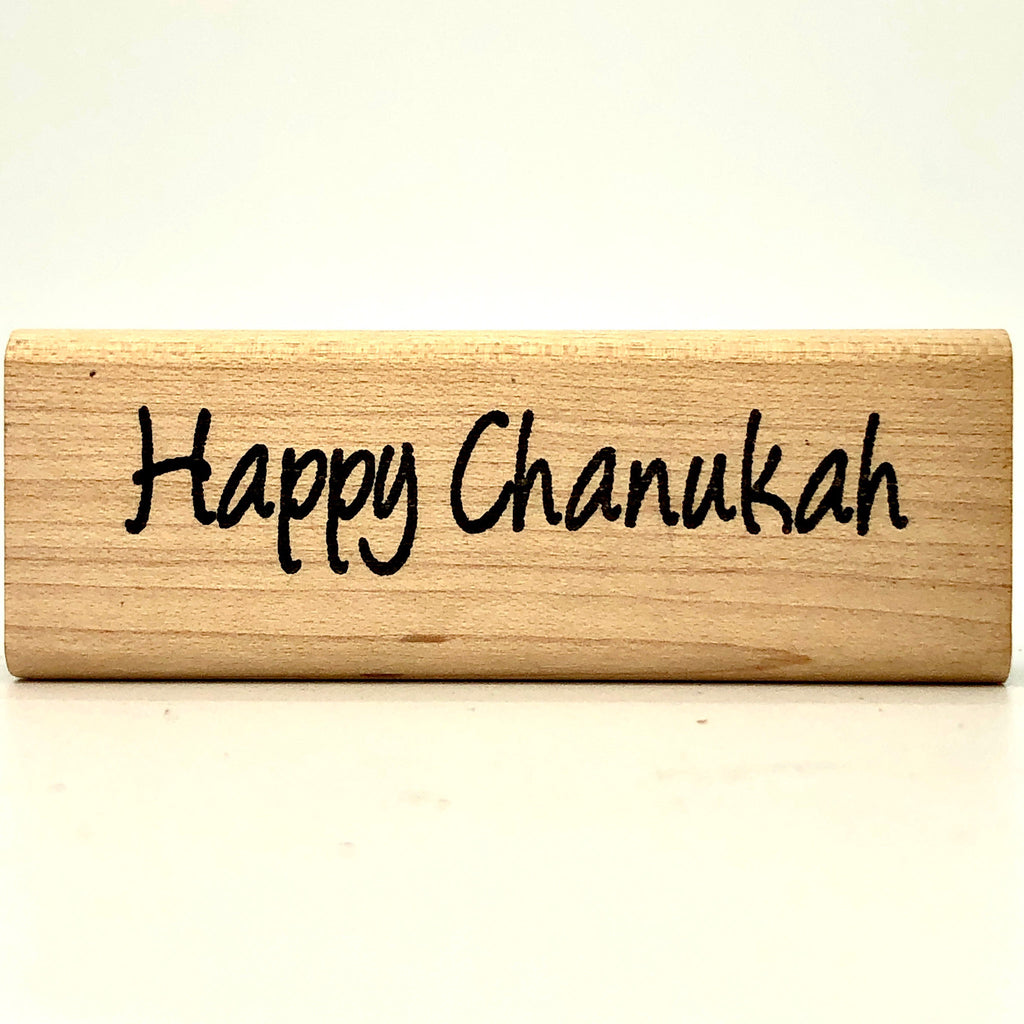 Light up your handmade cards with "Happy Chanukah". Get your creative juices flowing and make some awesome cards and gifts for your Jewish friends and family. Whether you say "Happy Chanukah", Happy Hanukkah, or Chag Sameach(happy holiday), remember, there are 8 nights to celebrate the "Festival of Lights". Check your calendar, because the Jewish Holidays are never on time. 🤓🤣🥰. They're either late or early 👏🏽👏🏽👏🏽 This year it's early… Chanukah begins on Thu, Dec 7, 2023 – Fri, Dec 15, 2023. Say Aloha on your next project with this stamp.
This natural rubber stamp is mounted on a sustainable maple wood handle.
Approximate image size: 2.5" x 5"