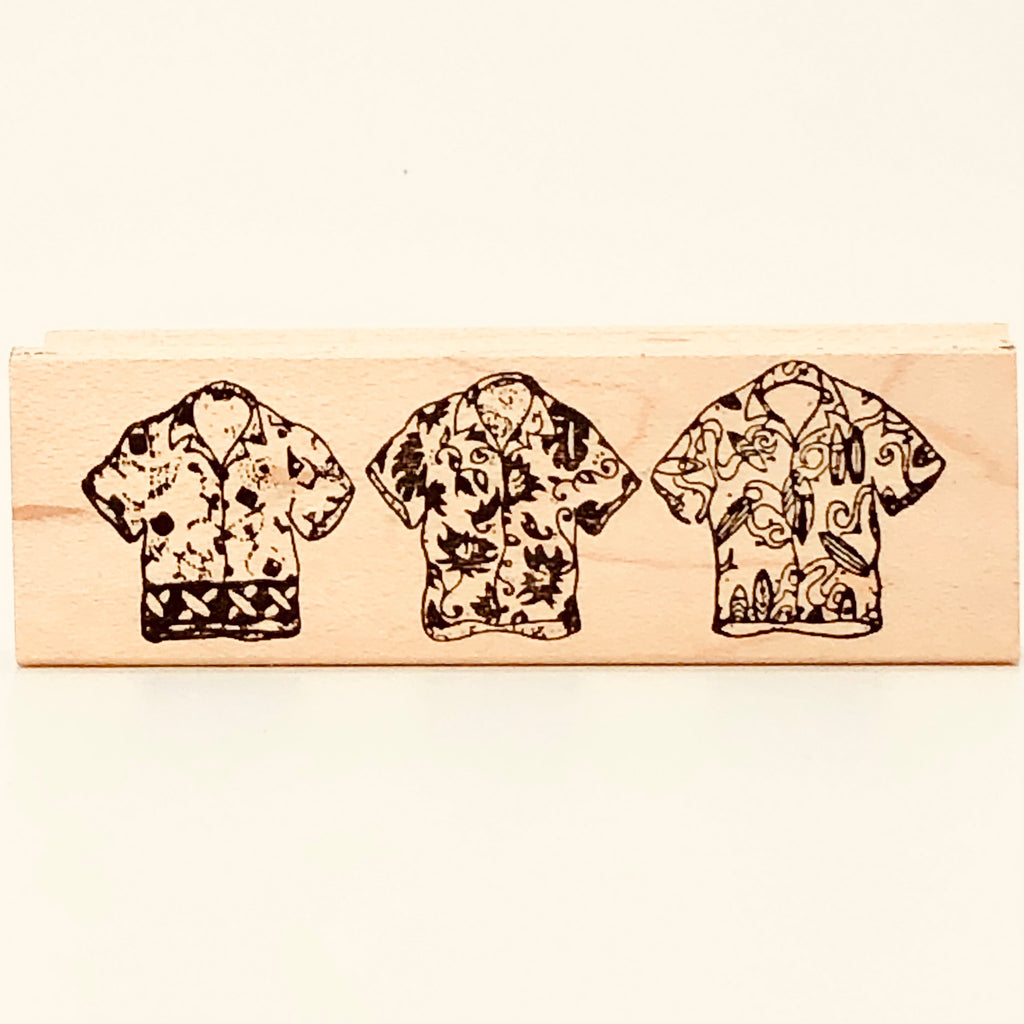 When you come to Hawaii, you'll be greeted with "Aloha"both coming and going with warmth and welcome. Don't worry if you forgot to bring your favorite Aloha Shirt. They're always in style! You can find extraordinary vintage and contemporary designer prints all over the world. Aloha is universal and we never take it for granted. After all, Hawaii is the "Aloha State"...it even says so on our license plates! This is a constant reminder to drive with "Aloha". (meaning let folks in, be patient, and DON'T HONK)!
Aloha, in Hawaiian, means more than "hello" and "good bye". It's an expression of compassion, caring and love.
Say Aloha on your next project with this stamp.
This natural rubber stamp is mounted on a sustainable maple wood handle.
Approximate image size: 0.625" x 2.625"