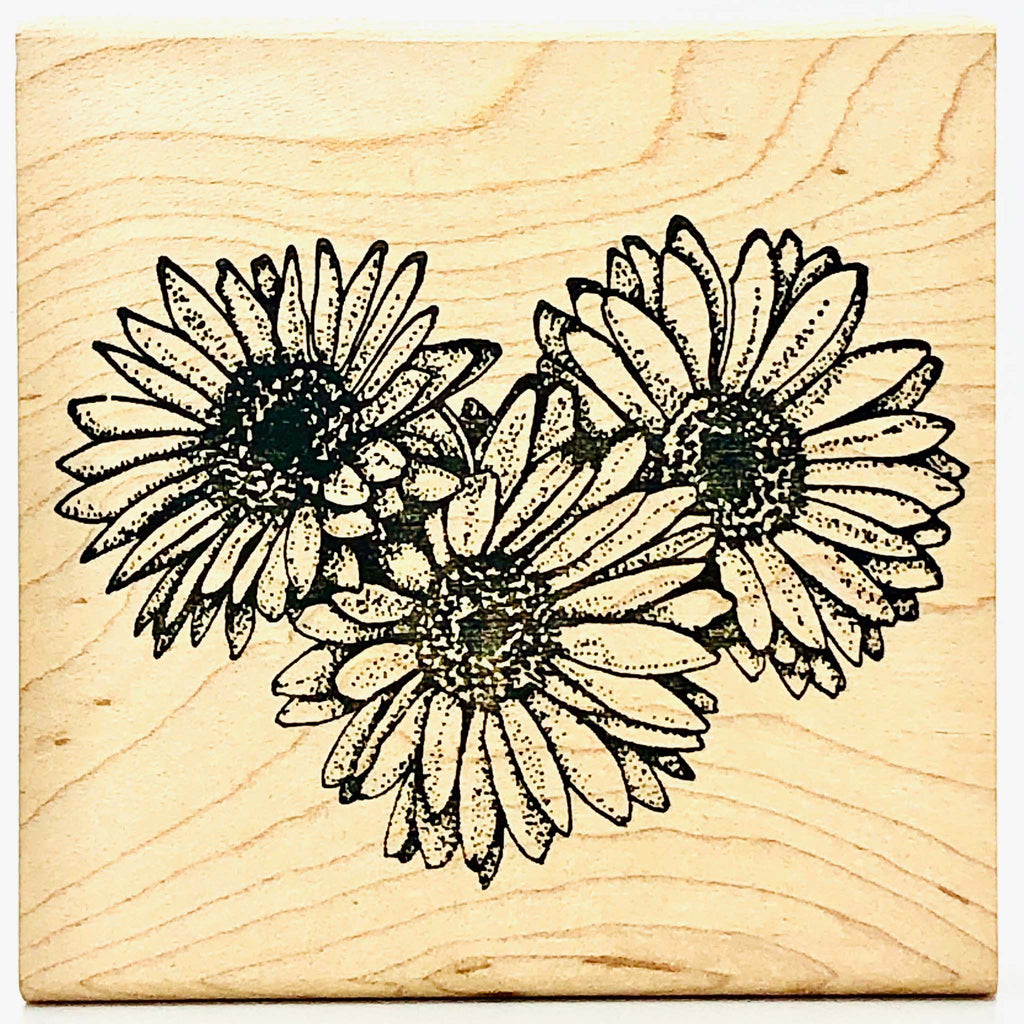 Also known as a Gerber Daisy, African daisies are colorful annuals often used to brighten up gardens and bouquets. They come in vibrant oranges, yellows, pinks, reds, and purples with dark contrasting centers. Stamp or fill in this image of happy, daisy-like flowers with vivid colors to add a smile to any project.

This natural rubber stamp is mounted onto a sustainable maple wood handle.
Approximate image size: 2" x 2.625"