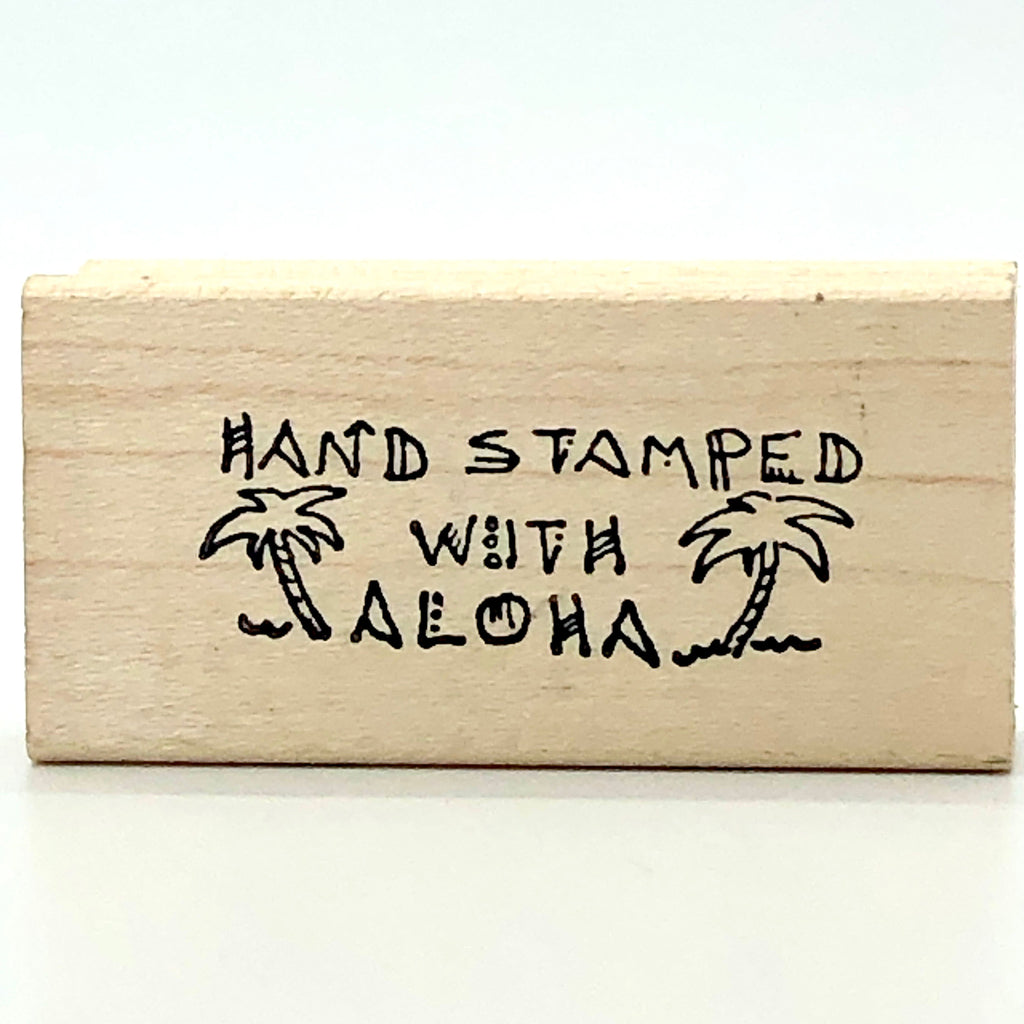 Keep this a hand stamped with aloha rubber stamp on your workshop table so it's handy when making you cards.
Creating is a fundamental human need that brings joy, helps us process our experiences and emotions, and gives us avenues for growth and healing.
When we create, it's a gift to ourselves and the planet, because our breath and life force are now embodied and shared  
Aloha'' is more than a word of greeting or farewell or a salutation. ''Aloha'' means mutual regard and affection and extends warmth in caring with no obligation in return. "Aloha" is the essence of relationships in which each person is important to every other person for collective existence. ''Aloha'' means to hear what is not said, to see what cannot be seen and to know the unknowable.
Aloha, in Hawaiian, literally translates to "presence of breath" or "breath of life". Say Aloha on your next project with this stamp.
Let everyone know you're sharing your creative energy and love with every project you create.
This natural rubber stamp is mounted on a sustainable maple wood handle.
Approximate image size: 0.625" x 1.375"